Returning Home and Flying in Northwest Florida
Published 2020-09-30
While I lived in a lot of different places as a child, I came of age along the Florida panhandle, and for that reason it'll always hold a special place in my heart.
I also spent many hours reading all the materials from the two local flight schools, imagining what it would be like to climb into the air directly over the white sand beaches in Destin, or to see the pine trees stretch as far as the eye could see across the other side of the county.
I didn't learn to fly when I lived there in Florida, but one fall day while I was visiting family at home, I took myself down to the Destin beach airport and met a flight instructor to be checked out as a legitimate pilot, capable of renting the aircraft there.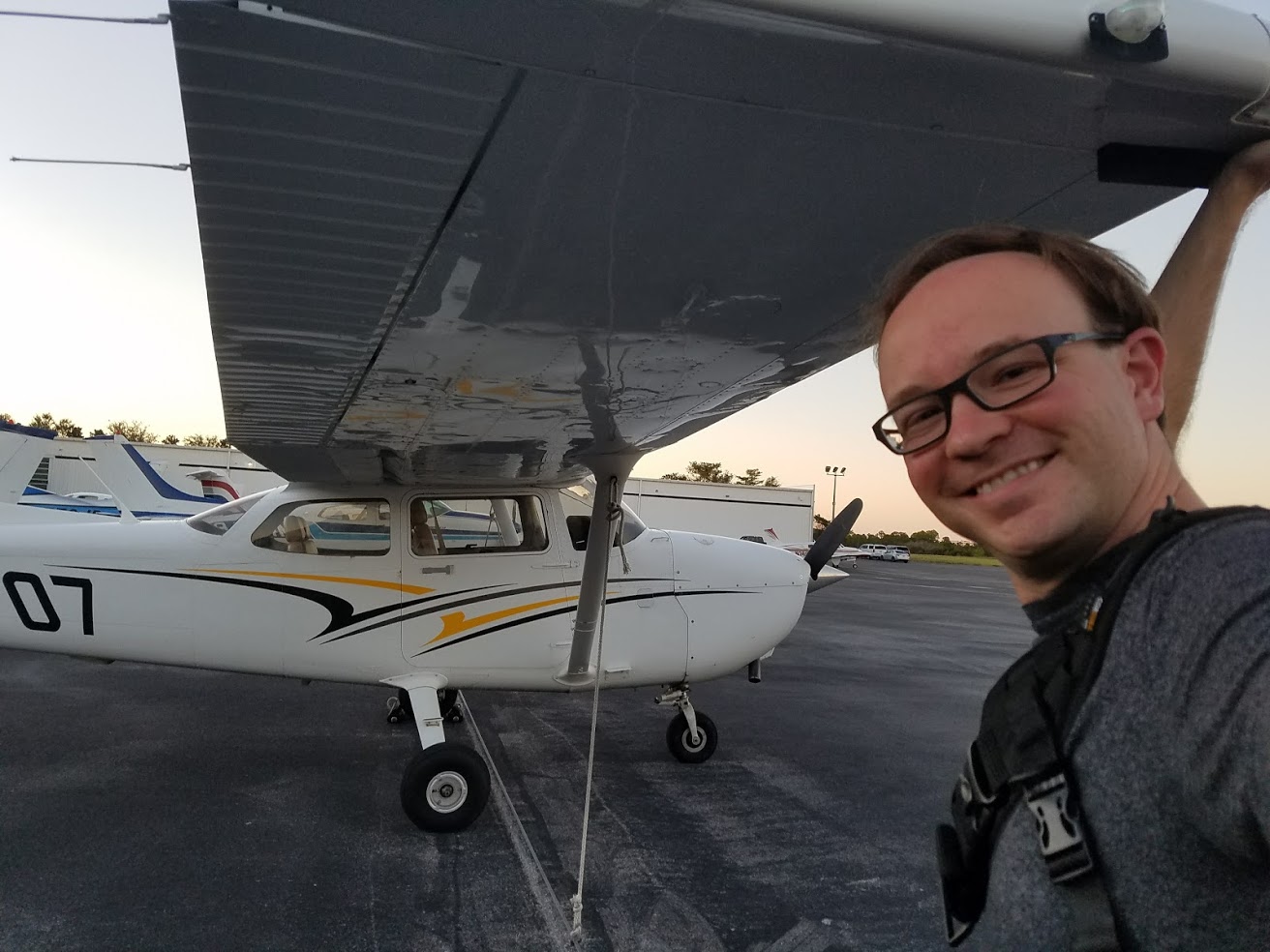 The instructor I flew with apparently only rarely flew with other pilots who were "current," meaning not rusty in their skills. The plane was smaller and simpler than I usually fly here in Arizona – Florida doesn't have to worry much about climbing over high terrain – but we went through the standard paces proving that I could hold headings, climb, descsend and hold altitudes, follow Air Traffic Control instructions, recover from lift stalls. Then we had the real adventure.
Destin, FL's airport is smack dab in the middle of one of only a few Special Flight Rules areas in the United States. There's non-trivial amounts of special training published just for that airport. Less than 6 nautical miles from Destin's runway is Eglin Air Force Base, a major fighter training base. Not much further away is Hurlburt Field, another busy air force base. With their traffic, as well as a substantial weapons-testing range both overland and over the Gulf of Mexico, the FAA granted the area special airspace.
I regularly fly in one of the other two Special Flight Rules areas: the Grand Canyon, here about an hour and a half north of me. Flying over the Grand Canyon mostly means being familiar with and then remaining within special corridors, both laterally and vertically. Flying inside the Eglin area means almost following Instrument Flight Rules, e.g. getting clearance for routes and maneuvers before performing them.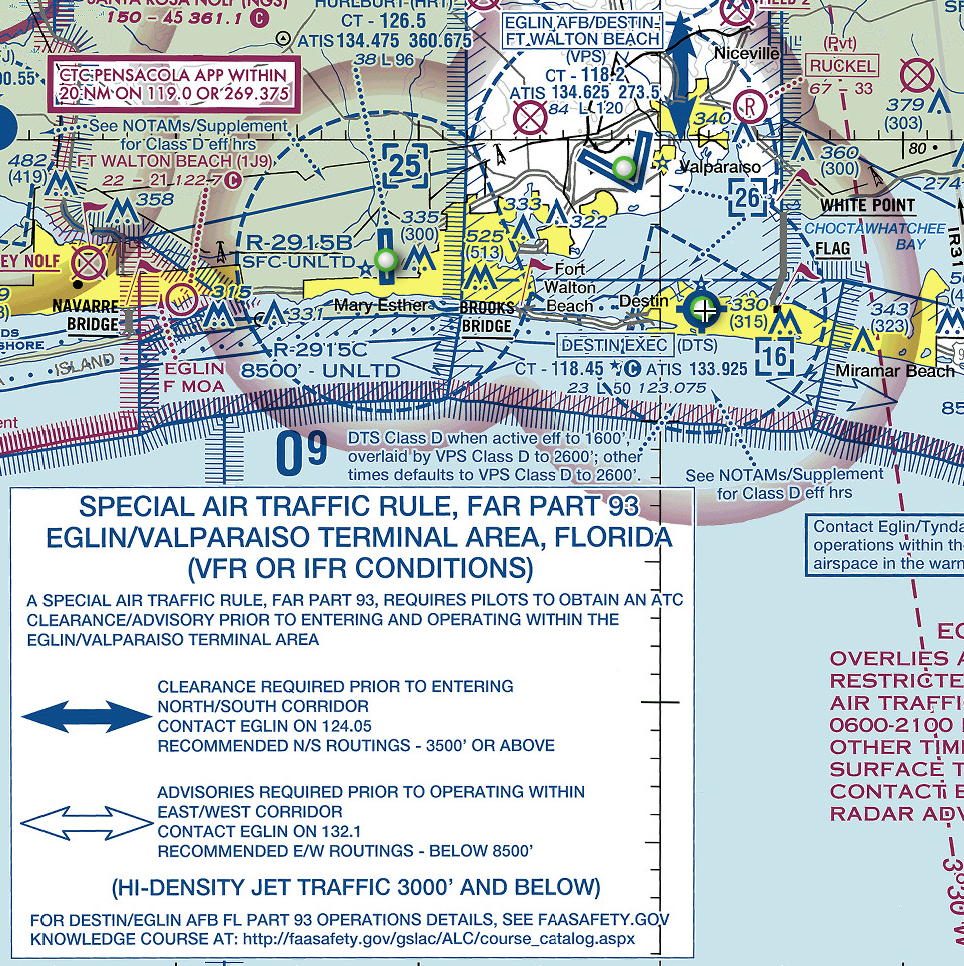 Between 2017 and now, Destin gained its own control tower which generally coordinates with Eglin on civilian pilots' behalf, at least for the immediate vicinity of Destin's beachside airport. But once clear of the airport, while you can pretty much do any normal VFR thing out over the civilian areas, you have to do it while stating your intentions and seeking permission from the Eglin controllers.
For example, on one flight, after getting takeoff clearance from Eglin AFB and approval for an initial climb to 2,500 feet, I asked to do training maneuvers over the east end of Choctawhatchee Bay. Eglin Approach told me that no other aircraft were in the vicinity and asked if I could remain in a block below 4,000 feet and over the water between the bridges: a clearly defined boundary. Part flight following, part instrument rules.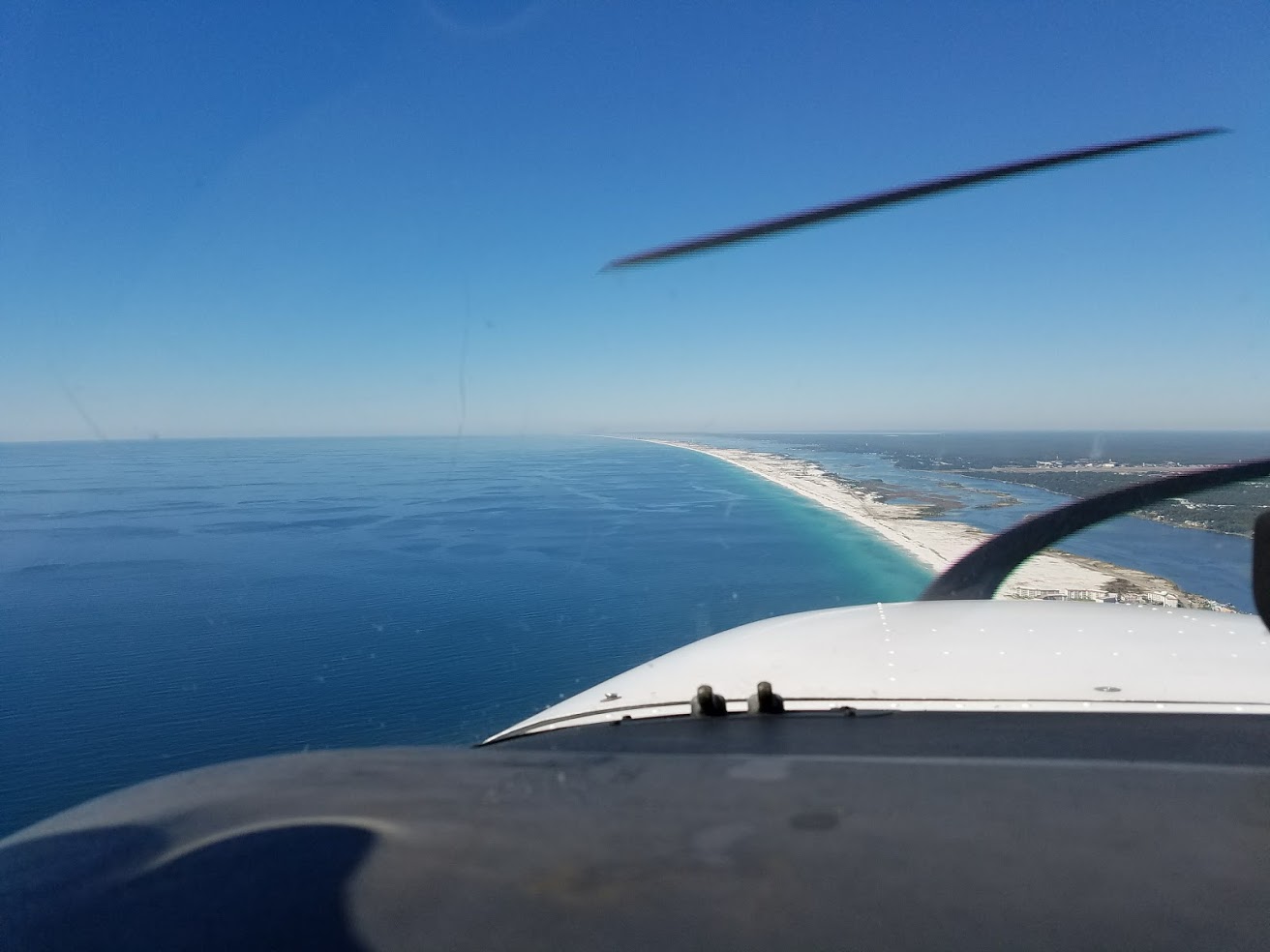 An interesting part of this was that even when another aircraft was approaching our area, Eglin vectored them south of us, giving miles of clearance between the aircraft, on a severe-clear visual day. I regularly operate within close proximity to other aircraft in holding patterns and doing ground-reference maneuvers here in Arizona, but here the transiting Bonanza was asked to turn somewhat south to give close to a 10 mile separation from us. Made for easy flight training, though it certainly seemed excessive.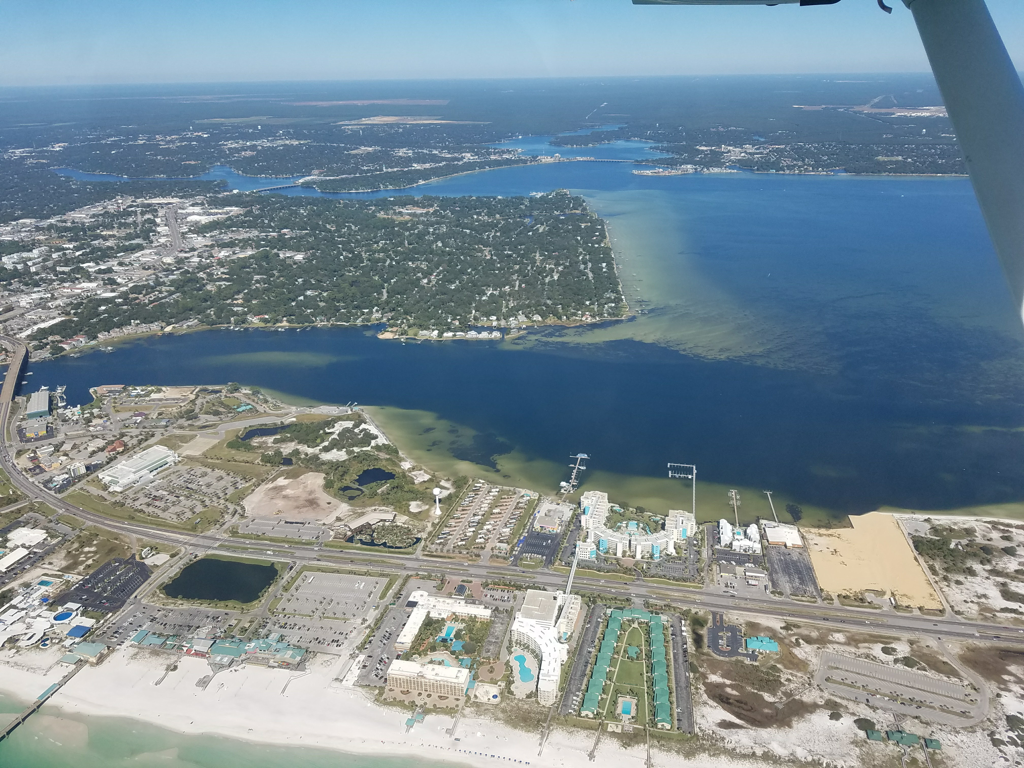 Every time we'd change areas, Eglin Approach wanted heads-up. It was similar to operating within the shelf of a Bravo-class airspace: ask for permission before doing something different. In all cases while I was flying there, responses were simply: 'Approved as requested' or 'approved, remain VFR at or below 4,000.'
I eventually exercised my solo privileges there to take one of my brothers flying with me over our "hometown." We cruised along the coast past Hurlburt Field, out to Pensacola's airspace, and back again.

On this trip our chat with Pensacola Approach was practically a "hi! bye!", but Eglin seemed amused at our sightseeing: When returning to Eglin's frequency after a three minute interlude with Pensacola, the Eglin controller asked if we visited McGuire's (a local, popular Pensacola restaurant) while we were there.
I suppose it was a bit onerous to deal with those flight rules, compared to class E airspace anyway, but in practice it's not much worse than mandatory flight following. Unlike the Grand Canyon though, there actually is an authority one has to communicate with constantly.
Interestingly, that kind of controlled-airspace-but-VFR experience was a lot like flying around Berlin, an opportunity I took later. More on that soon.